Four Trends Changing the Future of IT and Business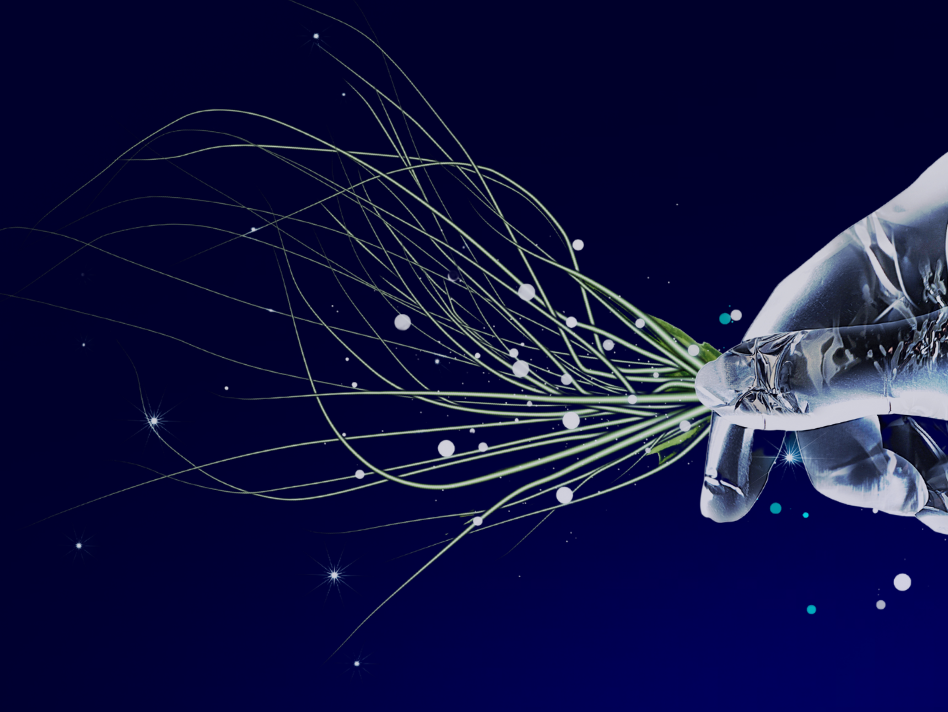 Companies need to make four fundamental shifts in response to accelerating technological change.
The rate of technological innovation has become rapid that it is easy to become numb to the constant barrage of new products, each promising to disrupt the business world. These trends are speeding up the defining characteristics of the digital era: granularity, speed, and scale.
Advances in computing power, bandwidth, and analytical sophistication are paving the way for innovative new businesses and business models.
Many have written about identifying technology trends, but fewer have discussed the implications of those trends. With so many technologies seemingly competing for our attention, it is important to understand how those will play out on the world stage in the long term.
Take a look at these trends predicted by McKinsey Digital

Innovation at the edge
Hybrid cloud is the next natural evolution in technology. Businesses large and small now have access to a variety of cloud services that could potentially benefit their business, whether it be for data storage, IT management, or software development. However, businesses should be aware of hybrid cloud security threats and disadvantages before diving headfirst into the world of hybrid cloud solutioning.
At the heart of innovation lies the ability to develop and nurture a community of experts who can investigate problems, brainstorm solutions, and make recommendations. This "community" will extend beyond your own organization, across geographies and industries. It's essential to cultivate these networks instead of expecting your employees to generate breakthroughs in isolation.
It may be time for companies to rethink their approach to finding technology partners. Instead of looking for innovative solutions by relying on centralized teams, companies should tap their front lines—particularly business domain experts and technologists—to enable them to act as the business's corporate venture-capital (VC) arm.
A Culture of Lifelong Learning
The pace of change has accelerated dramatically over the last decade due to advances in artificial intelligence, machine learning, robotics, and other technologies. Futurist and entrepreneur Peter Diamandis predicts that the next decade will bring more technological breakthroughs than the past 100 years combined.
Every role needs to be tech-literate, so learning must become continuous and built into the skills you use in each job.
Developing true tech intelligence will create huge opportunities for companies that develop a continuous learning culture. To achieve this, the program will train all levels of personnel, from citizen developers working with easy-to-use Low Code / No Code tools or in entirely new environments such as the Metaverse, to full stack developers and engineers who will need to continually evolve their skills to keep up with changing technologies.
LearnOps is a concept in which learning is built into the operations of a company. At Netflix, data scientists partner directly with product managers, engineering teams, and other business units to design, execute, and learn from experiments.

IT as a service
The development of IT software has enabled a method of creating software in small, interoperable blocks. When companies incorporate a culture of innovation and foster a spirit of learning, IT departments can be transformed from mere service providers to strategic partners.
The trend toward a "buffet approach" to technology—where IT builds useful blocks of reusable code and makes them available through a user-friendly cataloging system for the business to use to create the products it needs—suggests that businesses will increasingly be able to create products on their own without as much need for custom-made software.
Many companies, including both traditional enterprises and digital natives, have found that putting a product leader in place who sets overall product and portfolio strategy, drives execution, and empowers product owners to drive innovation aligned with business outcomes has increased their return on the funding that flows to technology delivery.

A bigger trust circle
Researchers estimate that by 2022, almost all devices capable of performing biometric transactions will be doing so.
Technology-related developments are contributing to profound unease in the relationship between technology and consumers. According to a recent study conducted by The Pearson Institute and the Associated Press, two-thirds of Americans are very or extremely concerned about hacking that involves their personal information, financial institutions, government agencies, or certain utilities.
Consumers are becoming increasingly aware of their identity rights, making decisions based on values, and demanding ethical use of data and responsible AI. Cybersecurity is a concern at every level of the organization. The trust issues of the digital age are much broader and are driven by three characteristics.
One concern is the sheer quantity of personal data that companies, and governments collect, leading to privacy concerns and fears that certain information will be misused. The second is that personal security issues have become increasingly common in the physical world. Connected homes, cars, and the Internet of Medical Things can all be vectors for attack that affect people's well-being. Third, people fear that advanced analytics are too complex to be understood and controlled, leading to deep unease about their relationship with technology.
Digital trends will continue to change the way we live. We need to focus on the forces that are driving change, understand how they affect businesses, and then harness them in our effort to compete and survive in an increasingly digital world. Montreal College of Information Technology tailors programs and certifications to fit the ever changing tech industry. Talk to an advisor to learn more on how you can land a dream job in this field.