Coronavirus Update – 8th of February 2021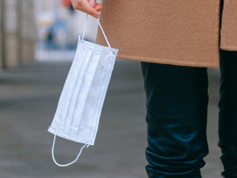 As recently announced by the
Government of Quebec, some lockdown restrictions are being lifted today,
February 8th, and will allow businesses to reopen.
Considering the current scenario,
Montreal College of Information Technology has decided to continue to
deliver classes online until at least March 31, 2021. As the
COVID-19 situation continues to evolve, we are closely monitoring the impacts
and we will be providing further information in the upcoming weeks.
Effective on February 10th,
the following services will resume in-person under appointment at the
college:
-
Issuance of physical copy of transcripts and
diplomas for our graduates (only for urgent cases).
In order to receive a physical
copy of your graduation documents you need to raise a ticket in the Help Center portal and provide the reasons for requesting the
documents. You may be given an appointment to pick up your documents at the
college.
We
reinforce that our main priority has always been, and continues to be, the
safety and well-being of our students, staff, and faculty.