Coronavirus Update – 15th of February 2022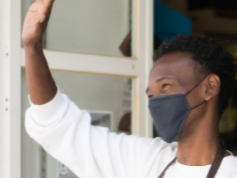 We would like to provide you with the latest updates related to the activities happening on campus at Montreal College of Information Technology.
It gives us great pleasure to inform you that starting from the Summer 2022 semester, all classes (the ones that started in previous semesters and new ones) are scheduled to be delivered in class only.
All arrangements have been made for a safe return to class. Our instructors and staff are looking forward to greeting you in person. MCIT is committed to deliver the best services to its students
on campus while respecting the safety measures imposed by the Government of Quebec.
Please note that even though a complete return to class is scheduled for the Summer 2022 semester, this can happen earlier, based on the decisions the Government of Quebec may take.
The following essential services continue to be offered only on appointment, until further notice:
Academics*: Issuing hard-copy transcripts and diplomas for our graduates. All other services will continue to be offered online, via Help Center Portal.
Finance: Student payments. Please note that you must call the Finance department in advance in case you want to make any payment in cash.
* In order to receive a physical copy of your graduation documents you need to raise a ticket in the Help Center portal. You will be given an appointment to pick up your documents at the college.
Be advised that the services mentioned above are currently available on from Monday to Friday, from 10:00am to 4:00pm.
If you have questions, please email us at [email protected] or contact us at 514-312-2383, extension 3931 (Mon to Fri, from 9:00am to 5:00pm).